FAST and EASY way to relieve stress and pain, EFT Tapping
---
Stress. The root cause of all illness.
Chronic stress not only gives variety of mental symptoms but also can cause harmful effect to our body and overall well-being. Of course we all wish to avoid getting stressed but it constantly creeps into our lives. It can come from work-related issues, taking care of your children, or a confrontation with your partner. It seems almost impossible to not get stressed and negative thoughts keep on coming up to our minds even if we try to think positive. In this video, I will show you one fast technique to let go of your negative emotions and manage stress effectively. This quick and easy technique will not only help you let go of negative emotions but also help to relief chronic pains that is caused by unknown reasons.
What is EFT?
Stress management is emphasized regardless of any kind of illness when you go see your physician. They are not emphasizing this without any medical evidence. If you are in chronic stress, your body responds to stress by releasing hormones that increase blood sugar and it ends up causing variety of symptoms.
Troubles with your loved ones, traumas from the past, negative feelings from people you hate, and the anxiety about the future can all cause negative feelings and can cause stress. But a weird fact is that when you try to blot out those negative memories and emotions, it comes to you even more vividly. If these negative emotions are not removed, it can eventually cause disruptions in the physical systems. This is why stress is called to be the root cause of all illness.
Then what can be a fast and effective solution to eliminate the negative emotions?
Many famous health gurus say that EFT (Emotion Freedom Technique) helps to eliminate negative emotions and stress often in surprisingly quick time. This technique is simply using our fingers to tap on the skin where our energy meridians are located. EFT has provided thousands of people with relief from all kinds of conditions, such as stress from negative emotions and physical pain and illness.
EFT can be called as an acupuncture without the needles which can be used to treat a wide range of emotional and physical problems. EFT is basically a tapping sequence using your fingers and speaking your emotions or problems out loud at the same time to help release blockages within your energy system. You may have not heard of EFT tapping before and may wonder if it really works. Although EFT tapping is relatively new, it draws its science from Eastern discoveries that have been around for over 5,000 years. Based on Eastern medicine, energy meridian points, aka energy hot spots are thought of as areas of the body where energy flows through. These pathways help to balance energy flow to maintain your health, and any imbalance can influence disease or sickness. EFT tapping helps to remove negative emotions and physical symptoms by removing the energy blockage and restoring balance through stimulating the meridian points.
How did EFT start?
The concept of tapping started in 1979 by a psychologist Roger Callahan, who had been working for a year and a half with Mary, a patient of his who had such an overwhelming fear of water that she could not even get into a bathtub. Dr. Callahan asked Mary to tap the acupuncture point located directly beneath the eye based on his knowledge of energy meridian. He had no idea that it would make such a profound result. By tapping underneath her eye, her fear of water was suddenly gone and it didn't come back even after 20 years. Gary Craig, a student of Dr. Callahan, developed the tapping therapy to what is now called EFT and nowadays many related therapies are being developed based on EFT.
Gary discovered that all kinds of bad memories are connected to negative emotions and if these negative emotions are removed from them, those memories will lose their disruptive power. He even found that all kinds of physical symptoms and conditions are related to negative emotions and if these emotions are eliminated, any kind of physical conditions can be cured!

The Tapping Solution: A Revolutionary System for Stress-Free Living
Nick Ortner, the author of New York Times best-selling book 'The Tapping Solution', has written a case in his book on how bad memories connected to negative emotions could affect physical conditions. He had looked into the me
mories and emotions of one of his patients who had a chronic pain in his back for 30 years. The patient had a deep grief and anger in him because he was constantly abused by his father with a leather leash in his childhood. When the negative emotions were removed from the memory of his father, his prolonged pain was gone and he even became more positive to every aspect of his life.
My Opinion
If you read books and health blogs on EFT, it tells how patients with all kinds of conditions such as anxiety, allergy and even cancer are effectively treated with EFT. While there are some success stories, researchers are still investigating its effectiveness on disorders and illnesses. Therefore, please seek the advice of your doctor first for your medical conditions. Although you shouldn't rely too much on this EFT therapy, pursue this alternative therapy as one possibility.
It is relatively a safe and pain-free treatment and more over, it is totally free as it can be self-applied without any equipment. When you are overwhelmed with anxiety or have some physical symptoms, I recommend you to try EFT tapping. Also if you are nervous before a job interview or a presentation in front of a big audience, I also would recommend you to try it
In my case, I felt relaxed and calm after EFT tapping whenever negative emotions creep into my mind and I was so relaxed that I even became sleepy. You can find so many EFT guide videos if you search on Youtube, so try it and let me know how you felt on the comments below.
Please share this video to your friends or relatives who needs this message. Hope you have enjoyed this video. God bless you!
——————————————————
References
5분의 기적 EFT, 최인원, 김원영, 정유진, 정신세계사, 2008
The Tapping Solution, Nick Ortner, 2014, Hay House, INC.
——————————————————
Any information available at this channel is for informational and educational purposes only and must never be considered as a medical advice provided by a doctor or other qualified healthcare professional. All viewers of this channel should seek the advice of their doctors or other qualified health care professionals with questions regarding their medical condition. Although all measures are taken to ensure that the contents of the YouTube channel is accurate and up-to-date, all information contained on it is provided 'as is'. We make no warranties or representations of any kind concerning the accuracy or suitability of the information contained on this channel. Love Echo may at any time and at its sole discretion change or replace the information available on this channel. To the extent permitted by mandatory law, Love Echo shall not be liable for any direct, incidental, consequential, indirect or punitive damages arising out of access to or use of any content available on this channel, including viruses, regardless of the accuracy or completeness of any such content.
Copyright ⓒ 2018. Love Echo. All rights reserved
——————————————————
✔︎ Creative Commons License:
A Student with Mental Illness, by Chara Bui is licensed under CC BY 4.0
EFT Tapping - Finding the right words by Rod Sherwin is licensed under CC BY
ST - STOMACH MERIDIAN (Meridijan Želodca) by Meridijan Želodca is licensed under CC BY
New Video Qi energy flow true acupuncture channels What Is Traditional Chinese Medicine TCM? By Holistic Medinfo Is licensed under CC BY
Dr. Roger Callahan, Founder of Tapping Therapy, Answers Top TFT Tapping Questions by Thoughtfield Therapy is licensed under CC BY
EFT - Gary Craig (Subtitulado) by Conexión Cero
Is licensed under CC BY
Personal Injury Back Pain by SanDiego PersonalInjuryAttorney, https://creativecommons.org/licenses/by-sa/2.0/
Low Back Pain by Harrygouvas,
https://creativecommons.org/licenses/by-sa/3.0/deed.en
✔︎ Featured Music:
Royalty Free Music: http://www.soundotcom.com
No winners
For Business inquiries:
love.echo.jin@gmail.com
---
▶️ DTube
▶️ IPFS
---
Sponsored ( Powered by dclick )
안녕하세요 스티미언 여러분. 오늘 여러분께 스팀 블록체인 기반 광고 플랫폼 DCLICK을 소개...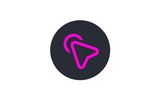 이 글은 스팀 기반 광고 플랫폼
dclick 에 의해 작성 되었습니다.